SEO
Build a Website that's Search Optimised for Google
We Build SEO and Google Search Discovery Features in From the Ground Up
The WordPress SEO capabilities are unlimited. WordPress is one of the most search engine friendly systems available – so forget what you've heard about the way it used to be years ago! Add the Yoast SEO plugin to WordPress and you've got the foundation of a truly world-leading website.
We provide all the information you will ever need to gain top ranking position in Google search, including a detailed guide on how to operate the Yoast SEO plugin for best results. Our in-house SEO specialist is one of the world's leading experts and regularly guides clients into the top search results for their genre. We also take care to ensure website construction follows SEO guidelines for the best start right off the blocks, plus if you want to take your WordPress website right to the top, add our SEO strategy and implementation services to your website design from the planning stage.
Technical SEO Implementation:
Most business owners need a helping hand with this aspect of SEO. We'll either guide you on necessary implementation or take care of the whole project for you. Technical implementation may include geographic or language targeting, canonicalisation, Open Graph, meta data and so on.
SEO Copywriting:
This service provides assistance with generating appropriate texts for your website in order to gain rank. We use your expert knowledge of your industry and re-work texts for optimum results. Where you need extra creative work that you're struggling to write yourself, we'll take care of the lot.
What You Could Achieve With Our WordPress SEO Services:
Increase traffic quality
Be found by new customers
Expand to new markets
Decrease traffic bounce
Rank ahead of competitors
Target specific search traffic
Increase visits to your store
Achieve market leadership
Increase sales or direct conversions
Increase micro-conversions and leads
Improve conversion rates
Decrease conversion costs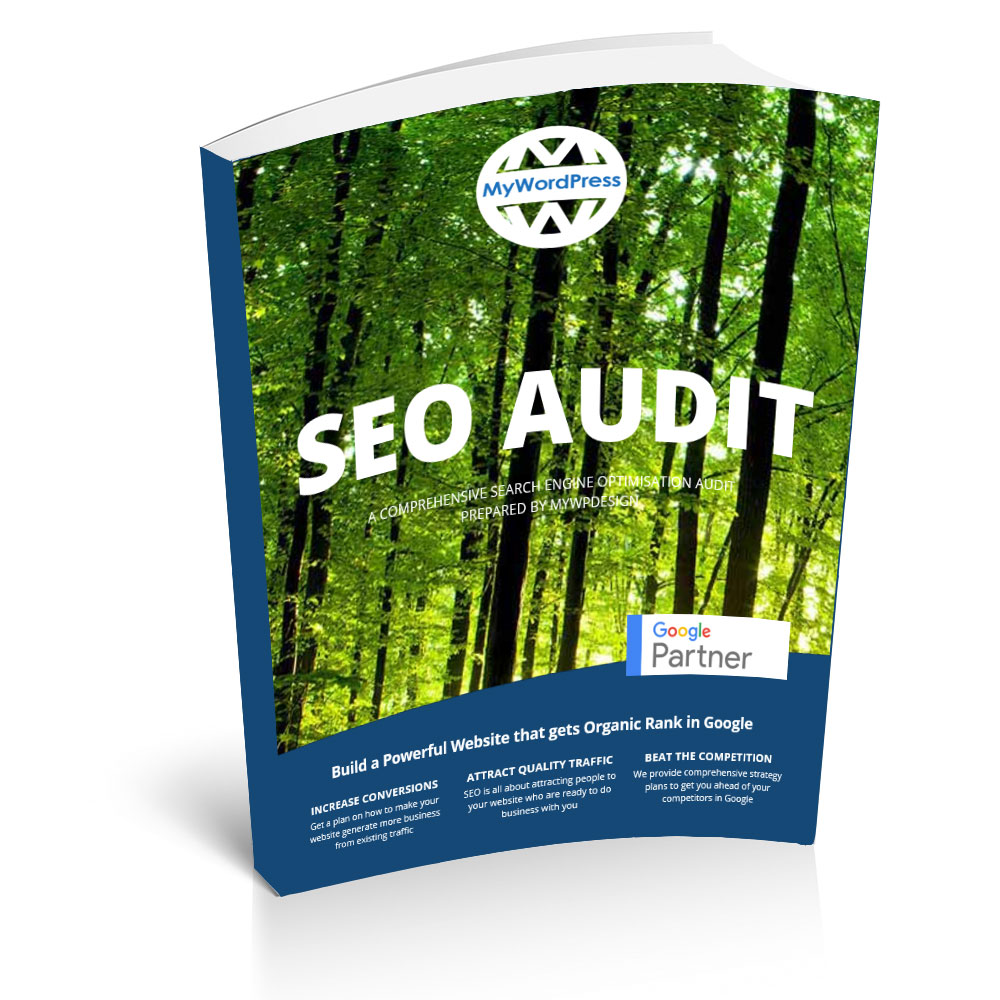 Free for qualifying businesses. Apply for yours below.
OUR SEO AUDITS ARE NOT AUTOMATED REPORTS DONE BY SOFTWARE.
Your case will be referred to a world-class SEO expert for 100% manual review and write-up.
Unlike many other audits available on the market, ours are an intensive product. You will be assigned to an expert who will request more details about your business and your website, and all information provided in return will be specific to your business.
Your website does not have to be on WordPress.
OVER 70% OF BUSINESSES WE TALK WITH QUALIFY FOR THIS FREE AUDIT.
We are a Certified Google Partner Agency. No non-sense, no outrageous claims, just plain honest advice on how you can achieve success.
What you get: full audit report plus a 30 minute debrief with our advisor on your next best course of action. There's no obligation for you to hire us for anything else, and you'll be able to take the SEO AUDIT and either apply fixes yourself, or hire anyone you prefer to make the necessary improvements. Of course, we woul be more than happy to help!